Promoting the best interests of the Cutlery & Stainless Utensils industry
PCSUMEA is one of the pioneer Association in Pakistan registered with Ministry of Commerce Islamabad & Affiliated with FPCCI Karachi
TEL : 055-6602825
MOB: 0300-8900083
MOB: 0300-8900084
MOB :0300-8900085


Monday - Thursday & Saturday
Wazirabad 50/1, G.T Road, Opp, Government Degree College For Women Wazirabad 52000 Pakistan

Email
info@pcsumea.org

Please feel free to contact us regarding any Pakistan Cutlery & Stainless Utensils Manufacturers & Exporters Association (PCSUMEA) Related Trade inquires
Mr. Irfan Mansha
Secretary General Pakistan Cutlery and Stainless Utensils Manufacturers and Exporters Association Wazirabad
Enhancement of productivity of Pakistan Cutlery Cluster
Enhancement of Export of Cutlery Products
Interaction with Govt. for issues related to Cutlery Industry
To help its members to get access in International markets through Exhibitions and Delegation with the help of Trade Development Authority of Pakistan (TDAP)
 I wish to expert my cordial gratitude and compliments to the Honorable PCSUMEA m embers for response confidence and trust in electing me for the responsibility of Chairman of this premier Association of Pakistan. It is all with the blessing of Almighty ALLAH and wishes . . . .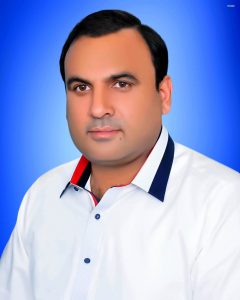 As the General Secretary of the PCSUMEA, I want to express my deepest gratitude to all of our members, chairman, office bearers and business partners who make this organization truly unique and significant.
Business activity must be sustainable and It must deliver value – not just financially but   . . . .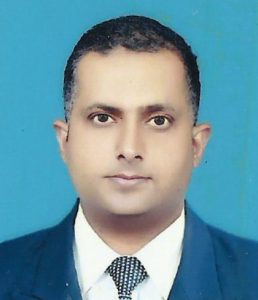 PCSUMEA is founded in 1967 and it has played vital role for development of its stakeholders.
PCSUMEA comprised of Table Ware Cutlery, Hunting Knives, Swords, Axes, Daggers and Stainless-steel Utensils all over the County and affiliated by the Federation of Pakistan Chamber of Commerce & Industry Karachi. This Association is registered with the Ministry of Commerce Govt. of Pakistan Islamabad. The member firms not only fulfill the domestic needs of the cutlery related products but also exporting these products worldwide.
PCSUMEA has currently 550 Registered Members including Corporate class and Associate Class on board. Every year our members have been increased. PCSUMEA Wazirabad has fulfilled the Cutlery requirements of 22 Crore population of a country and also exports to other countries with the worth of 143 million US dollars in 2020-2021.Wazirabad city is also known as City of Cutlery. Read More    
Enhancement of productivity of Pakistan Cutlery Cluster
Enhancement of Export of Cutlery Products
Quality and craftsmanship
The following Cutlery Products are recognized the world over and for its quality and craftsmanship
Professional Kitchen Knives

Stainless Steel Flatware

Kitchen Gadgets and Tools

Kitchenware and Utensils

Hunting and Pocket Knives

Swords and Daggers made of Stainless Steel

Hunting Knives and Pocket Knives

Kitchen Knives and Boucher Knives

Swords and Daggars made of Prime Stainless Steel

Table Cutlery

Tea Spoon

Rice Spoon

Forks

Desert
Become a Member
Contribute to the development of policies and advocacy initiatives that directly affect your business and benefit from a broad range of services designed to help your business thrive.